* DISC ONLY * / CD / Pure Moods / (marker on front of disc)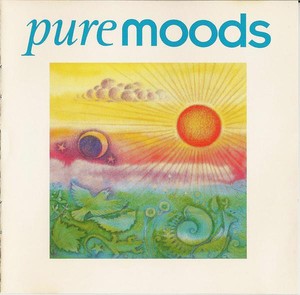 ---
   For sale is the item listed in the title.
              DISC ONLY
          NO CASE, NO ARTWORK
If you are unsure of something about the item, please ask any and all questions prior to purchase.
 Shipping:
  In order to make this item available at this price, the CD will be placed in a paper sleeve and shipped in a "stay-flat" envelope made for CDs.
 The disc will be shipped using First Class "Letter" rate which has no tracking.
 Please contact me with any problems you may have, so I can correct them, before leaving feedback. Thanks. 
 Again, you will receive the DISC ONLY. No case and no artwork. The disc may have scratches or may have been buffed or resurfaced, but will work as it should.
  Just a note: If, by some chance, you receive the item with postage due, the post office (somewhere along the way) has messed up. I am paying the correct shipping amount, which includes a non-machinable surcharge for the letter being rigid and square. USPS rule DMM 101.1.2  E & A
  Postal workers sometimes mistake a rigid letter for a package rate. If overcharged, show the UNOPENED letter to the post office for a refund of the overage.